You can now see video from last month's event "Your Mind Is The Scene Of The Crime" at Dulwich Picture Gallery in London.
Inspired by the work of M.C. Escher, the event saw teens exploring comics and biography through thirty boxes containing text and images from the life of a mysterious woman.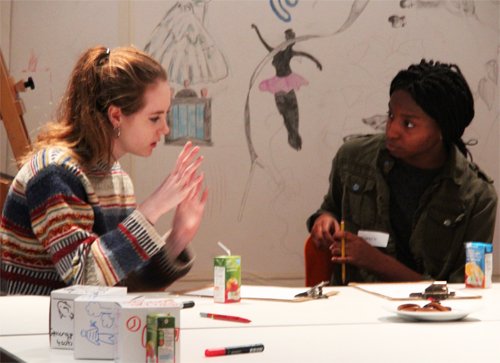 Over the course of a two-hour session, participants transformed the thirty boxes into individual artworks which together formed a biographical installation: a three-dimensional comic book which used perspective and storytelling to respond to the facts and feelings of a stranger's life.
Read more about Escher, Dulwich, and Your Mind Is The Scene Of The Crime here.