The archive from this summer's SHAPE Education event, organised by Cambridge University Press and the Judge Business School, is now online.
I spoke on the future of work and its implications for education with a panel including Bell Education's Silvana Richardson, Cambridge University Press' own Ben Knight, and Heather E. McGowan, author of The Adaptation Advantage.
We were also supported by live drawings from the brilliant Rebecca Osborne.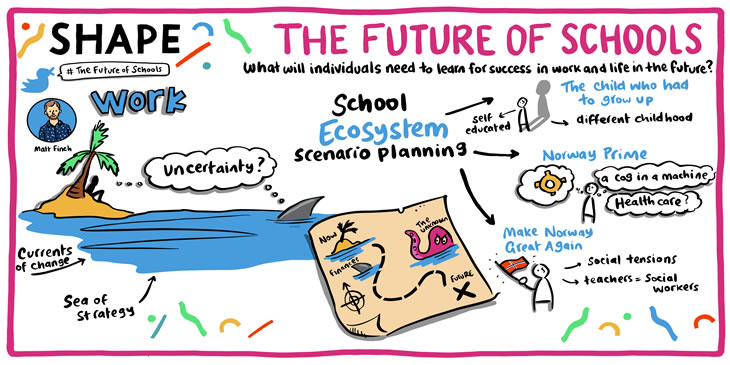 You can find more about the SHAPE conference series online, and explore the University of Oslo "Schools and/or Screens" scenarios, which I discussed during the panel, here.