Australian arts journal The Lifted Brow has just published my review of Nick Sousanis' doctoral-thesis-as-comic-book, Unflattening.
The review is a little different – it's an online choose your own adventure, which sees the reader trapped in a mysterious library, trying to locate Nick's book and escape in one piece.
I built the adventure using Twine, the same piece of free software which we used at Auckland Libraries to create our online zombie game City of Souls.
The game marks the culmination of a long period I've spent exploring what it means to write criticism of other people's work.
In recent months, I've reviewed comics for academic journal The Comics Grid and New York art paper Brooklyn Rail; I've written about Hasbro's Transformers for The Cultural Gutter, a Canadian site devoted to "disreputable art in all its forms", and I've explored the world of fan criticism together with James David Patrick from The James Bond Social Media Project. 
The Lifted Brow piece is something special to me, though. It comes from being persuaded of Nick Sousanis' case, in Unflattening, that the traditional priority of words over illustrations is wrong: words and images cannot be explored separately from one another.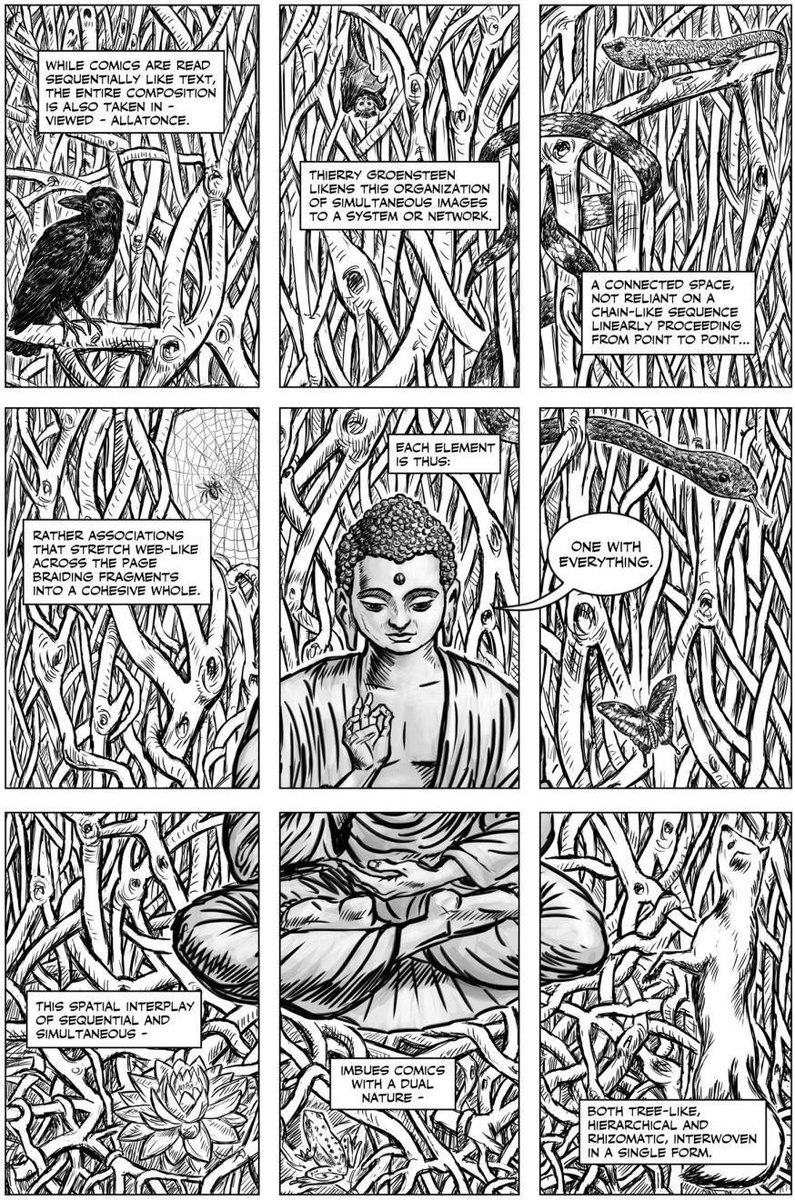 Reading the book, it becomes difficult to feel satisfied with comics criticism that deals in words alone. Alternatives like Terry Elliot's experiments with digital annotation of Unflattening look increasingly appealing; therefore I decided to create my response to Unflattening in the form of a game: a set of sequential incidents which the reader can navigate at will – rather like the panels of a comic book.
See my review of Unflattening over at the Lifted Brow website.